META: Looking to tidy up your mailing list and get better results? It may be time to evaluate your email list. Here's what you need to know.
There's a lot that goes into running a successful email marketing campaign.
Every detail matters, from crafting the perfect subject line to ensuring your list is clean and up-to-date. Do it right, and you'll get exceptional results in converting customers, increasing profits, and growing your business.
This is where email verification services come into play.
With the ability to provide so many benefits to your business, like keeping your email lists clean and accurate, you have a far better foundation in which to make the most of your email list's potential.
In today's guide, we're deep diving into the world of email verification tools and email checker software, detailing everything you need to know about what they are, how they help email marketers daily, and how to get started with them yourself.
Let's get straight into it.
What is an email validation service?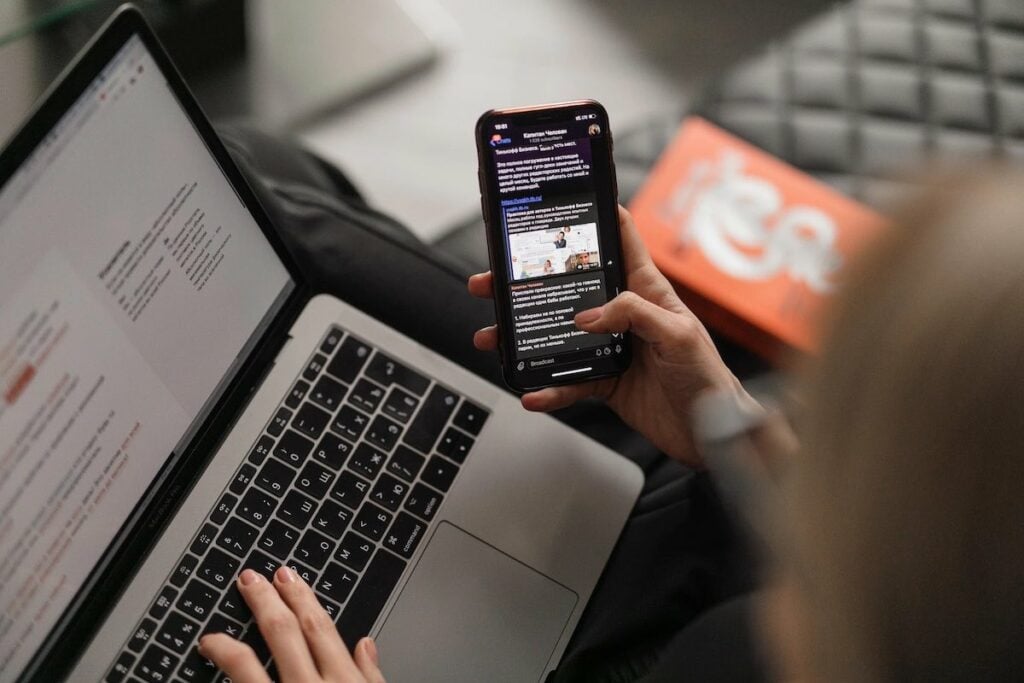 Email validation services are an extremely powerful tool for modern-day businesses and an essential one at that. It's also called email checker tool.
At their core, email checker services do one thing: provide a safe, secure way to manage and filter emails sent to potential customers and consumers.
The tool is used to go through each email address on your mailing list and check whether the email address is valid. By a valid address, we mean an active one used by a real person; a legitimate address where you could reach out, connect with someone, and interact with them through your content.
Did you know: 23% of the email addresses in your mailing list may be bad and risk damaging your reputation?
By using an email validation service, businesses can reduce the number of invalid or unsubscribed emails they send out, saving time and resources in the long run while increasing the quality of customer relationships.
With real email addresses in your mail server, you'll clean up and optimize your mailing list, so you know every time you send out an email, it's being read and interacted with by the people that will actually bring success to your business.
Why is using an email validation service important?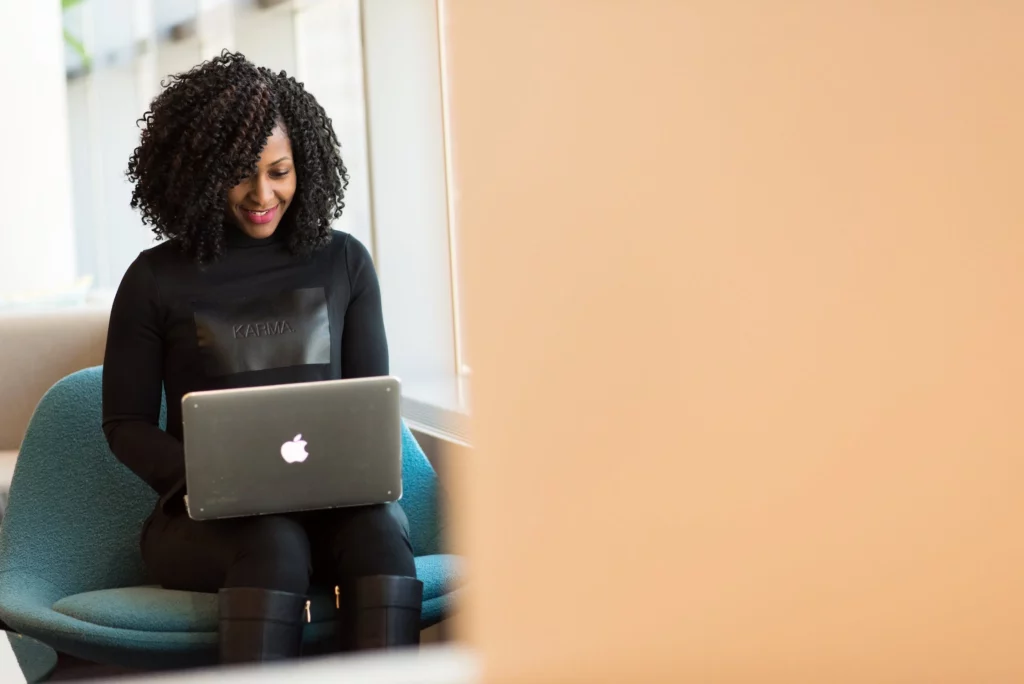 An email validation service is essential for any organization that communicates with and serves customers via email. You send emails out all the time and spend a ton of resources writing them, planning them, and creating a strategy.
However, lists build up with bad, faulty, or invalid emails that can damage your business's website. For example, you may run a campaign where you give away a free eBook in return for people signing up.
Wanting the book but not to sign up, some people may use a free account or fake email to get the book and dash. However, the email address is still on your system even after the customer is long gone.
By ensuring an actual email address is legitimate, you ensure your mailing list is only full of deliverable addresses of real people that actually care about what your business has to say and offers. This is how you build and maintain the best sender reputation possible.
This is important and explains why email checker tools are so crucial. Email checker analyze if mailbox exists, verify emails and remove invalid email address
Tools like this help to quickly identify invalid addresses, minimizing mailing list errors and cutting down on wasted effort in sending messages to incorrect addresses.
When you're analyzing your email marketing metrics, you're looking at statistics like open rates, bounce rates, click rates, etc. Knowing this information can be invaluable in helping organizations improve customer communications.
And that's just it.
You're using this data to make informed business decisions about structuring, writing, and optimizing your emails.
If your open rates are too low, you'll work on bettering your subject lines.
If your bounce rates are too low, you'll work on better your content and optimization.
However, if your email list is full of dead email addresses, fake emails, disposable email address links, or inactive users, these metrics will be incorrect.
If they're wrong, you're optimizing based on false data every time you try to better the emails you're sending; leading to poorer, more unpredictable outcomes.
Basically, your email marketing campaign becomes a mess.
What's more, your sender's reputation is on the line.
If you're sending out emails and they're not getting opened or responded to, email servers can flag this up as nefarious behavior. If this happens, your emails are far more likely to end up in the spam folder and your email deliverability rates will plummet.
This is all catastrophic when it comes to email marketing and can seriously damage how your business operates.
Instead, you can rid yourself of these problems by taking the time to verify email addresses using an email verification tool.
What is a disposable email address?
A disposable email address is sometimes known as a fake email address or throwaway list. They typically come from a free email address service and are used by people who want to use an email address for something but don't want to commit long-term to whatever they're signing up to.
For example, if you're signing up for a YouTube or Spotify account, the user will want to save their preferences and log into their account more than once. Therefore, they'll use a legitimate email address they can continue to access.
However, if someone wants to access a free download or service without actually signing up or subscribing to the mailing list, they will use a disposable email address that they'll use once and never again.
Bad emails like this can be problematic because they'll stay on your email list and give you fake metrics when analyzing your campaign and making business decisions.
How does an email validation service work?
Email checker tools use advanced technology to look for spam traps and other signs that an email address is either fake, unused, blocked, or possibly damaging to your reputation and metrics in other ways.
An email validation service works by scanning incoming messages for potentially harmful information or wrong addresses, reducing miscommunication or exposed personal data. It also aids in keeping databases current by detecting bounced emails, so businesses know who needs to be updated in their lists.
While there are certainly some differences based on the software and tool you choose to use, the core of these systems work the same.
When presented with an email address, either while someone is signing up to your mailing list or by uploading an entire email list directly, the email verifications tool then uses code and artificial intelligence to make several checks.
These checks include the following;
Looking for invalid email formats, like someone@fake.email.fake.this.is.fake
Looking for misspelled email addresses, such as somepne@gmail.com
Pinging the email service provider to ensure the servers are online
Checking to see when an account was last opened
Pinging to see how old an email address is and whether it's still active
There's also a much more detailed breakdown for how such a tool can verify an email address, which looks a little something like this.
Check for syntax and bad email data
Check for misspelled words and phrases, inaccurate grammar, or addresses like oifhgbirwgbir@something.com
Check for temporary email addresses from common throwaway domains
Run a check on the email service provider's domain to validate the authenticity of it
Check for common (and uncommon) throwaway email domains
Check MX records to validate the address
Check an SMTP server and authentication status
Top Tip: An SMTP server stands for "Simple Mail Transfer Protocol", and refers to the application used by email servers to send and receive emails!
This may all sound quite technical, but don't worry; an email verifier takes care of everything automatically. You just run the tool, and away you go.
This kind of advanced hygiene on contact databases prevents you from wasting resources or damaging your sender reputation by sending emails to invalid addresses. When used regularly, it'll help to reduce bounces and keep your content from ending up in spam folders, ensuring you can send more emails to those who matter.
How to choose the best email validation service for you?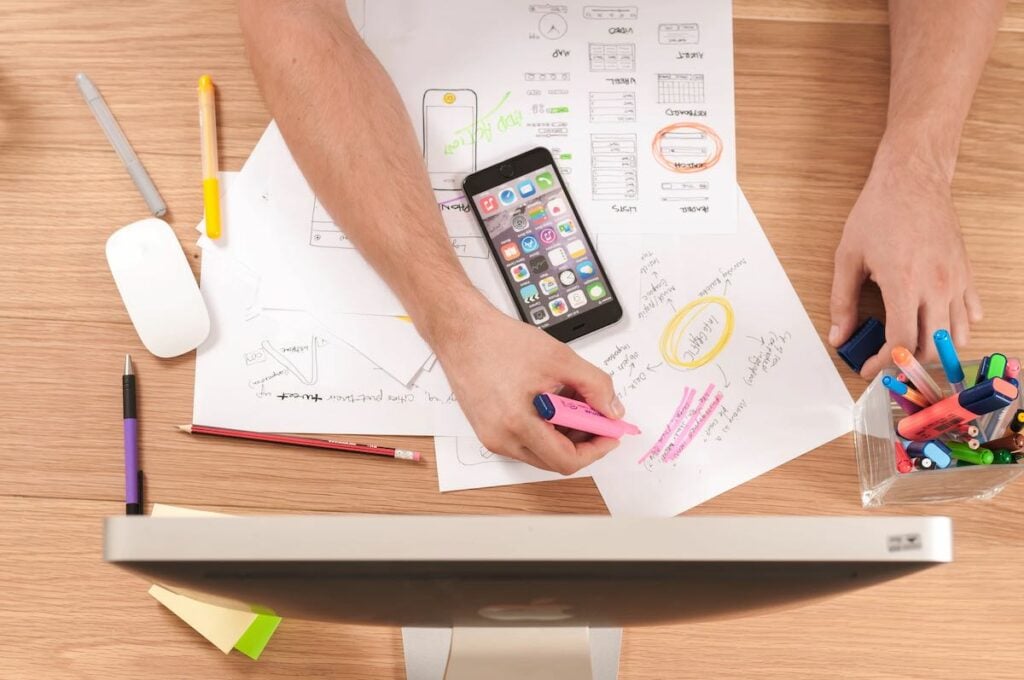 Okay, let's get into the core of this – getting a bulk email verifier tool and optimizing your email deliverability campaigns will make sure you end up in the inbox, instead of the bin.
Choosing the right email validation service is an important decision. After all, it'll be partially responsible for the success of your digital marketing efforts!
Starting at the top, you could opt for a free email checker.
There are a few options out there, and while they can be somewhat decent, you'll always be limited with what features and services you have access to. Some free services won't be able to check MX records or the active statuses of mail servers.
Others may not be able to see whether an email address exists or have a real-time, up-to-date list of domains and throwaway addresses to help avoid sending emails to inactive or fake accounts.
Therefore, opting for a premium service is always recommended, especially if you're taking your email marketing campaigns seriously.
Here are a few things to keep in mind when evaluating options;
Customer reviews and testimonials
Connection speeds and types of service offered
The data security protocols of the service
Whether AI technology is offered
Whether the service fits into your existing workflow easily
At the end of the day, you're looking for a service that can verify emails, maximize email deliverability rates, and save time and resources.
You're looking for a service that works for you, so research, looking for a reputable company and one that has you and your business in mind.
Be sure to also keep in mind if they offer tools such as blacklist checks and bounce filters.
Doing so can help you make sure your every email reaches the intended recipient rather than getting caught up in spam filters or bounced back.
Finally, pricing should always be considered – find out what kind of plans each provider offers so you can choose one that fits your budget without removing important features or sacrificing quality.
Introducing Emails Checker – The Best Email Validation Service


Bringing everything together, we come to the best email verification tool around – Emails Checker.
Whether you'd like to maintain a highly accurate list of subscribers, optimize how accurate your email metrics are, or guarantee the best chance of maintaining your business's reputation, this email validation service will get the job done.
It's time to take control of your email marketing campaign, tidy everything up, and start working with accurate metrics for the best results.
What sets Emails Checker apart is the fact it offers everything you need in one easy-to-use tool. The top features include;
A tool that automatically checks every SMTP mail server with ISPs to verify email addresses
Automated spam trap cleaning to improve your sender reputation scores
Identify, verify, and clear out throwaway email addresses
Automatically remove email addresses with faulty syntax
Reduce hard bounce with undetectable verifications
Using state-of-the-art technology, we can send undetectable pings to email service providers to figure out whether an email address actually exists, ensuring it's an authentic person trying to connect with you.
Every aspect of Emails Checker has been rigorously tested and optimized to guarantee security, ensuring you and your subscriber's information is safe and secure and that everything is handled on your behalf.
What's more, you can get started for free!
Sign up to Emails Checker today and simply upload a list of email addresses (up to 100 contacts) for free to see just how effective this service is. With 99.9% accuracy rates, it's time to tidy up your email campaigns and start driving your business forward with intention.
Click here and see what we can do for you!
FAQs
Q: What is an email verification service? How does it check if email address exists?
A: An email verification service, or email verifier, is an important tool that helps businesses quickly identify invalid email addresses, minimizing mailing list errors and cutting down on wasted effort in sending messages to incorrect addresses. It ensures an email address is valid and active before it is added to a mailing list or database.
Q: What is the best email checker?
A: Emails Checker is the best email verify tool in the market today. It helps reduce hard bounces, unsubscribe requests, and spam complaints and also offers GDPR consent checks and checking for abuses such as bot and proxy emails. Plus, have peace of mind knowing that your data is always secure – Emails Checker has passed major security reviews and meets globally recognized standards in securely managing data.
Q: How can you verify email addresses and see if they're real?
A: Using your powers of deduction, you can see whether an email address is real. Ask yourself, does the email address look real? Are the words spelled correctly? Is the owner using a free email service commonly used for throwaway email addresses, such as TempMail or Throwaway Email?
You could do this manually, but if you're working with hundreds or thousands of email addresses, this will be a lengthy process, and it will always be easier to automate everything and use an email verifier tool like Emails Checker.
Q: How accurate are email checker and email validation services?
A: Email validation services are extremely accurate. Emails Checker has an accuracy rate of 99%, and the industry average across tools is 95% or more. However, not all email verifier tools are created equally, and many will offer lots more features and ways of delivering accurate results.
For example, email verifier free tools can actually do more harm than good if they incorrectly flag legitimate emails as being fake, which can remove recipients you want to keep.
Q: What's a good email opening bounce rate to aim for?
A: A good email opening bounce rate to aim for is around 2%. This means that if you send out 10,000 emails, only 200 should be bouncing. Using an email verifier service such as Emails Checker can help ensure that your emails reach the right people and that your bounce rates stay low and accurate, giving you precise data to make the best-informed business decisions!